PORTABLE AIR CONDITIONER SAC41
We all like to stay cool in comfort at home or in the office when the heat is raging outside. Then we sleep, relax, and work better. The PRIME3 SAC41 portable air conditioner, featuring both the air cooling and dehumidifying functions, with 30 RH 80% and 40 l / day, affords thermal comfort on warm days.
The SAC41, model with a cooling capacity of 7000 BTU, provides cooling in rooms of up to 30 m2. Its cooling power is 2.6 kW, and the maximum air flow is 350 m³/h. At the same time, the unit is energy-efficient: it uses the eco-friendly refrigerant R290, and is classified as energy class A.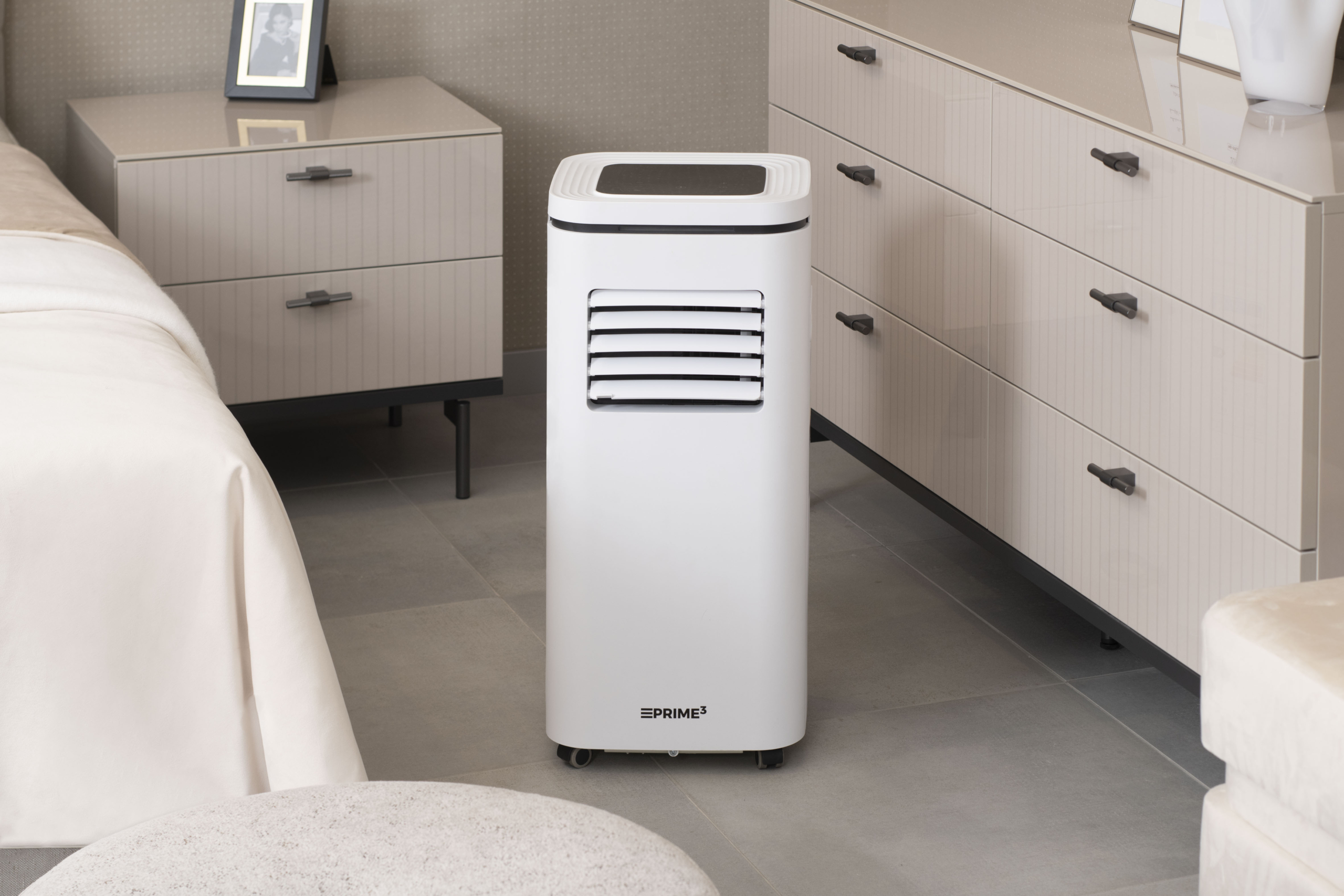 The fan of the SAC41 air conditioner operates at two speeds. Its airflow oscillation allows the air to circulate throughout the room. You can also set the thermostat in the range 17-30 °C, which ensures a constant room temperature. This function saves a lot of energy, while the timer function allows you to pre-set the device's operating time, so that it turns on just before you return home. Nothing gives you better relaxation than a pleasant coolness in your home when you come in from a hot street.
The convenience of use is complemented by the remote control, the 1.5 m-long air exhaust duct, wheels which allow you to effortlessly move the air conditioner around, and the tank for water drained during cooling or drying, which you can easily empty by connecting the hose included in the set.
The elegant backlit control system with a touch panel makes the SAC41 stand out with its outstanding design.